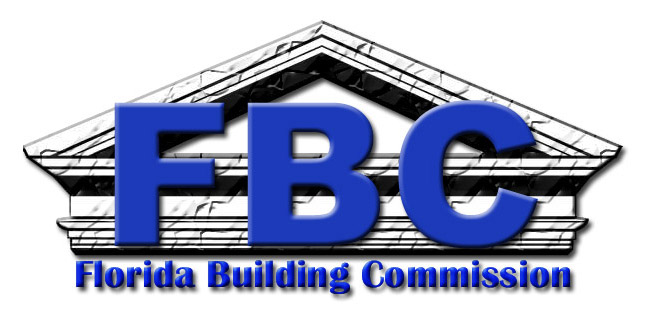 Upcoming Work Group and Forums
Commission Members

Click to see a list of the Florida Building Commission Members.
Agendas/Minutes require Adobe Acrobat Reader, version 6.0 to view.
Commission Meetings - 2006
2006 Report to the Legislature
** - Tac and POC meetings only
Up Coming Commission Meeting Dates


History of the Commission

Requests for Declaratory Statements

View the current Requests for Declaratory Statements listed in the Commission Agendas.


Declaratory Statements

View the posted Declaratory Statements from the Commission.


Past Meetings
2005 Florida Building Commission Meetings Agendas and Minutes

2004 Florida Building Commission Meetings Agendas and Minutes

2003 Florida Building Commission Meetings Agendas and Minutes

2002 Florida Building Commission Meetings Agendas and Minutes



Special Projects