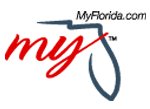 Accessibility ... Waiver Form


Deadlines

Accessibility Council Waiver Deadlines

Accessibility Waiver Form
An Accessibility Waiver application can be filled out electronically here
Rule 61G20-4.001


NOTE: These files contain all materials to complete waiver forms— checklists, requirements, certifications— and Rule 9B-7, Florida Administrative Code.

IMPORTANT:

Plan to attend the Council and Commission meeting when your application is reviewed. Additional clarification or facts may be needed to make a final decision. We will send you the time and location of the meeting, once we receive a complete application.



Department of
Busines and Professional and Professionl Regulations
1940 N Monroe St
Tallahassee, Florida 32399-2100
(850)-487-1824
Please watch for our new address and phone numbers.
Copyright © 2004 Department of Community Affairs, Building Codes and Standards